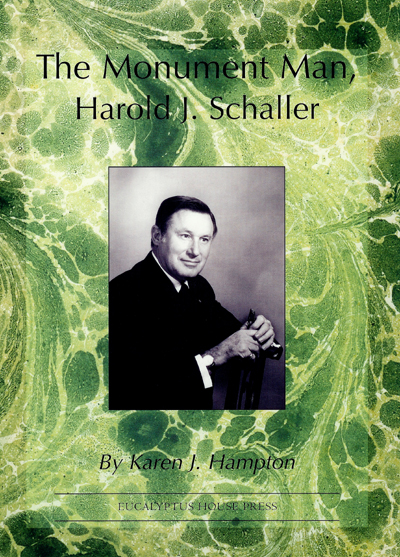 The Monument Man is available through Eucalyptus House Press. To order, contact the publisher at: eucalyptushouse@comcast.net.
Or, you may use PayPal for payment:
The price is $22.95, plus $2.50 shipping per book. California residents add $1.89 sales tax per book.
ISBN: 978-0-9792956-0-7 and 0-9792956-0-2
Library of Congress Control Number: 2007900445
Excerpts from the book about two of Harold Schaller's public memorials: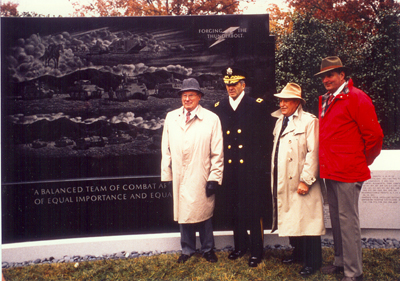 "In a commemorative book issued in 1992 by the Armored Forces Monument Committee, the writers gave Dad high praise: 'Thanks to the remarkable professional capabilities of Harold Schaller as both an artist and architect... the various governmental commissions unanimously granted approval of both the design and the site.'"